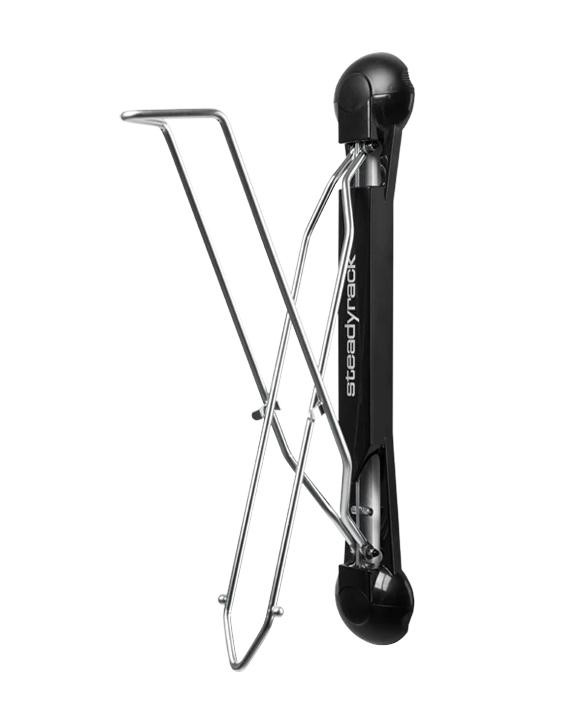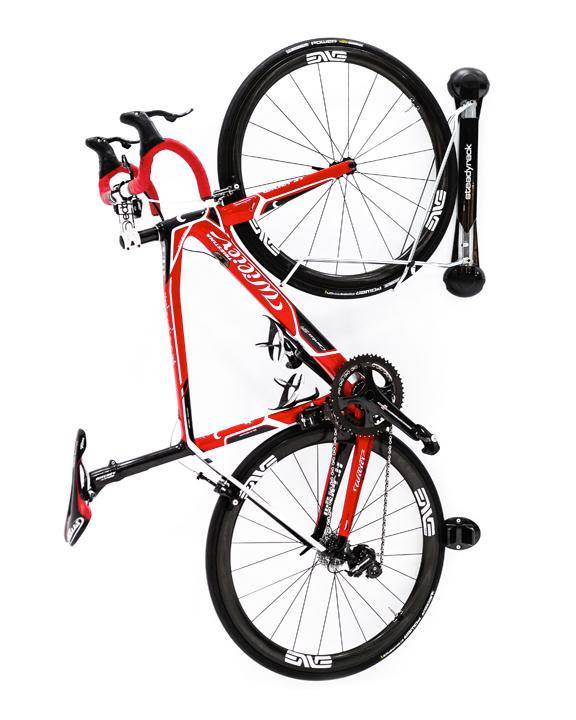 Steadyracks revolutionary wall-mounted vertical bike racks are easy to use and make efficient use of your space.
Typical bikes include:
Road Bikes, Hybrid Bikes, Gravel BMX Commuter Bikes, City Bikes, and E Bikes
Designed for bikes with:
Wheel Diameter: 20″ – 29″
Tyre Width: Up to 2.1"
Maximum Weight: 35kg
No fenders/mudguards
Looking for the ultimate bike storage solution? Safely and securely store your bike without any heavy lifting with our Steadyrack Classic Bike Rack. Designed to pivot almost 180 degrees and fold flat for maximum storage space efficiency, our Classic Racks can be mounted on virtually any wall.
For aero bike frames, use a Steadyrack Fender Rack.
Whether you're handy with the drill or it's your first-time on the job, our guides make installation easy. To use any of our wall mounted bike racks, pull down the top arm, push your bike into the rack and pivot from side-to-side – it's that simple!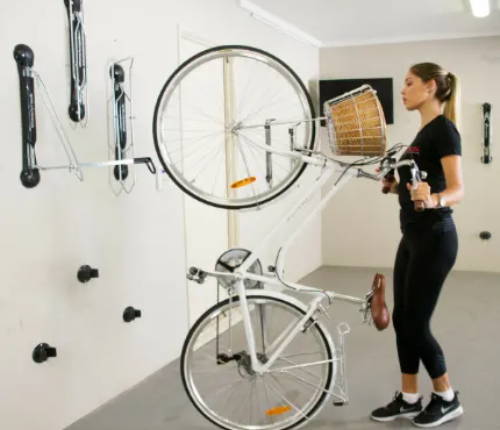 Our racks are loved by bike riders because there is no lifting required. The Steadyrack works using a pushing and pulling action to load and unload bikes, making it suitable for people of all ages, capabilities and strengths. Suitable for e-bikes, road bikes, e-bike and bikes with or without fenders.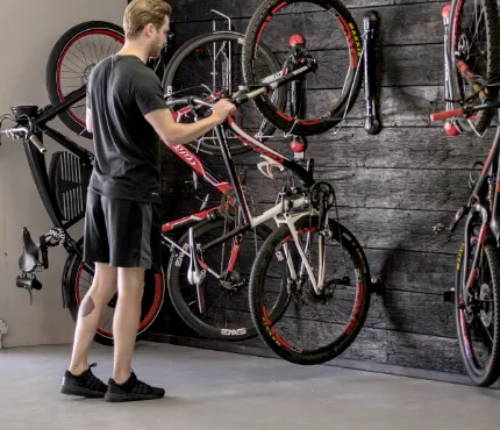 Steadyrack's revolutionary design saves more of your valuable floor space. Steadyrack bike racks can be mounted to virtually any wall and will conveniently swivel almost 180 degrees, from side to side, to lie flat. Steadyracks can be installed as close as 350mm apart and due to the swivel action, can be overlapped. When the rack is empty, the arm simply folds away.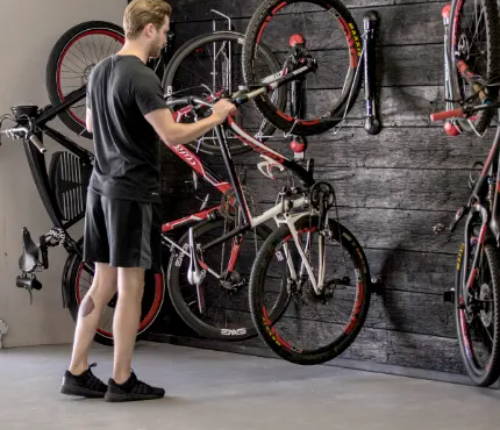 Bikes fit snugly into Steadyrack bike racks. There is virtually no risk of bikes falling over or falling out of the Steadyrack, making them safer to use and minimizes the risk of damaging adjacent bikes or causing injury to users. The racks fold closed when not in use and bikes can be securely locked to our racks using conventional chain or D type locks.
Designed for bikes with:
Wheel Diameter: 20″ – 29″
Tyre Width: Up to 2.1"
Maximum Weight: 35kg
No fenders/mudguards
Typical bikes include:
Road Bikes, Hybrid Bikes, Gravel BMX Commuter Bikes, City Bikes, and E Bikes
Designed for bikes with:
Wheel Diameter: 20″ – 29″
Tyre Width: 2.1"– 28″
Maximum Weight: 35kg
No Fenders/Mudguards
Typical bikes include:
MTB Bikes, E-Bikes and Fat Bikes
Designed for bikes with:
Wheel Diameter: 20″ – 29″
Tyre Width: Up to 2.4"
Maximum Weight: 25kg
Fenders/Mudguards
Typical bikes include:
Bikes with permanently attached fenders/mudguards or time trial, aero road bikes